The platform for the NEW music business.

Navigating the complex industry landscape today isn't just about producing great work. It's about all the hard work that surrounds it, and your ability to see everything from 10,000 feet. More than another product, you need a sophisticated platform to manage it. Meet Magnetracks.


Tired of single-use apps? Magnetracks sees the big picture.
One tool for the management, promotion, licensing and distribution of your music.
Music Assets, Contracts and Metadata

All of your audio, metadata and related assets in the cloud. Infinitely scalable and with back-end access that keeps you in control.

Music search and discovery

Give public access to your catalog through a powerful and elegant Search Portal site for self-serve searching and instant licensing.

Release Planning

With a beautiful drag-and-drop visual scheduler, Magnetracks gives you easy control over your music projects, studio scheduling, or promotional campaigns.

Playlists and Pitching

Create and send beautiful, branded playlists that capture engagement stats like clicks, plays and downloads that help you create more targeted pitches.

Share and Distribute Your Releases

Easily share with clients, partners, and collaborators, including metadata and artwork. When ready, release directly to 40+ streaming services like Spotify and Apple Music.

CRM and Pitch Campaigns

Build stronger relationships, track and qualify leads, quote and close more licensing opportunities. You don't need a separate CRM when it's all integrated into Magnetracks.

Rights management and Licensing

The most complete platform designed to manage music publishing copyrights and master sound recordings - with automated reminders, statuses and helpful features to maximize your catalog's value.

Dashboard Insights

Industry-leading and fully-customizable dashboards help you understand your catalog make-up, licensing activity and engagement trends BETTER.
The hub of your music ecosystem

Connected with the tools you already use, Magnetracks simplifies your day-to-day by giving you one place to manage everything.

With over 40 integrated apps and services, this is the hub of your musical ecosystem. And we're adding more all the time...
WHAT COMPANIES LIKE YOURS ARE SAYING...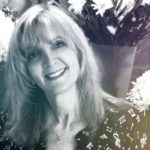 Caron
Nightingale Music
I find this system to be wonderful! For publishers especially, who are juggling a lot of balls in the air with contracts, music releases, approvals etc, it's great to have it in one place - and easy to find.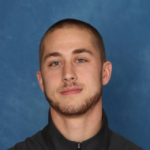 Devin
Green Carpet Music
Magnetracks is exactly what we needed! We looked around a LOT at other options, but nothing matches its range of features at a totally reasonable price. And the support we've received so far has been excellent.
Get Started with a 30 Day Trial
Take some time to decide which version is right for your company, then get Team Edition or Business Edition for as little as $5/month.