The final word on music catalog management.
One powerful software platform for collaborating, managing, promoting, distributing and licensing your music, Magnetracks has your entire musical journey covered.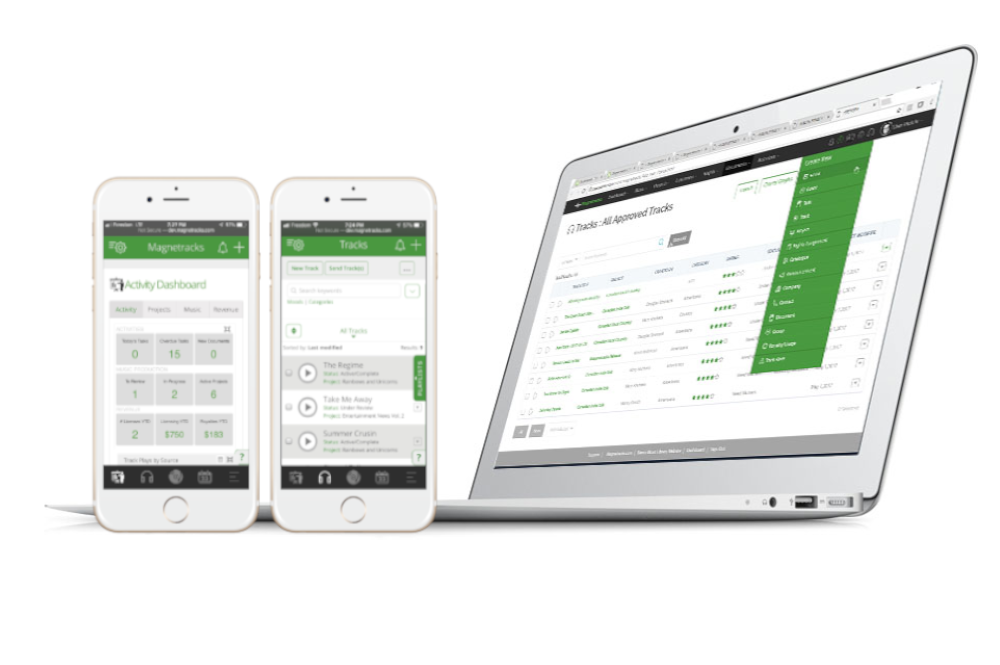 Who Needs Magnetracks?
If you make your living in music (or hope to), you need this..
Get Started With Free Access Now
There's just no substitute for a test drive. Try all the Magnetracks features free for 30 days, then either activate or continue forever with a basic account.