Promote and manage all your gigs in Magnetracks!
Now that you've got your music, releases, and all your promotional activity taken care of, it's time to talk about the elephant in the room: "What about our live shows?"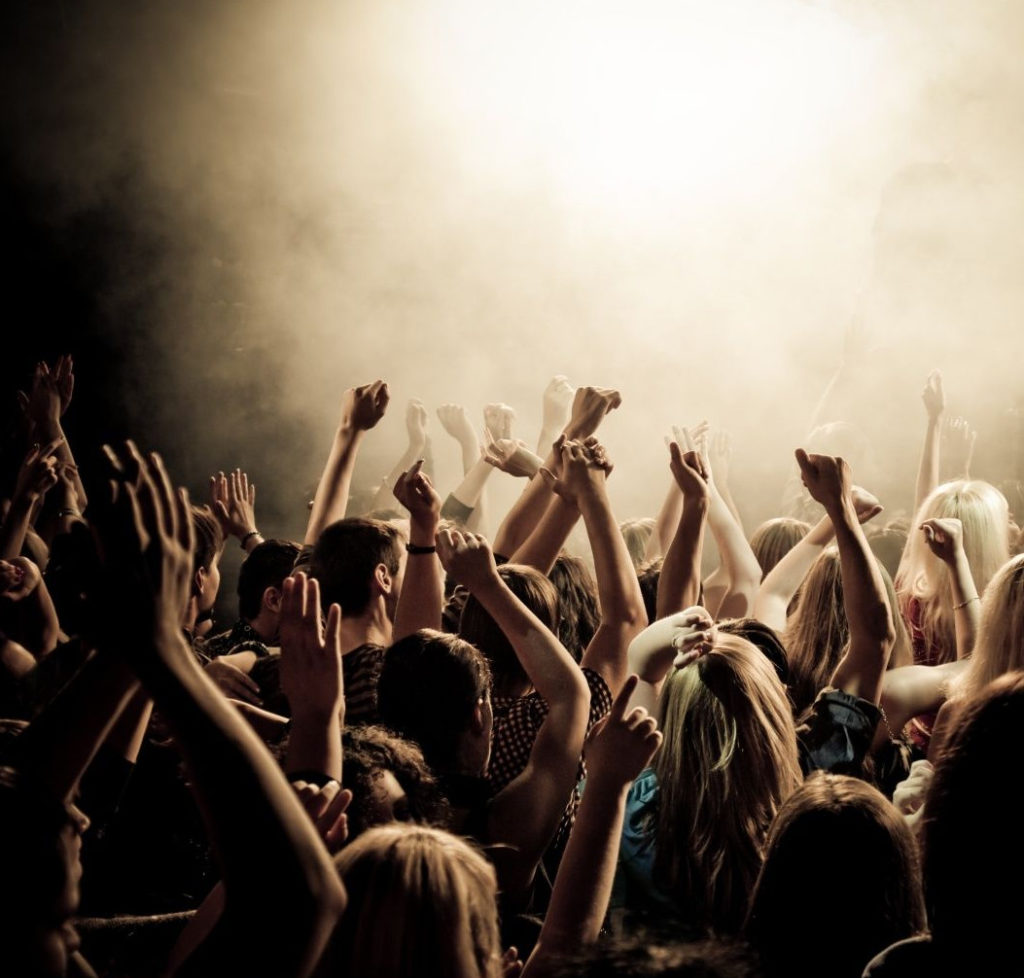 Live gigs are a big – some would say the biggest – determinant of a professional musician's or band's success. It's what creates lasting relationships with fans, creates a connection between them and your music, and raises your profile in the industry. Some would say that in a climate where music sales alone can no longer sustain you, you simply don't have a sustainable career without a live presence.
Our mission is for Magnetracks to be the center of your entire musical journey. This is why we're super-excited to announce the addition of the Gigs area to all subscription levels, starting June 1st! Now, whether you're managing multiple acts or just yourself, you've got all the tools you need to track your upcoming gigs, promote them through social channels, and take care of all the logistics and moving parts involved in pulling off a killer show. Here are the highlights:
Capture and schedule all the details of your upcoming shows, like dates, times (setup, doors open, show starts…), ticket details, and notes.

Keep all your gig-related important documents together, such as set lists, contracts, riders, photos… anything.

Create and manage the guest list from your Magnetracks contacts, and communicate with them separately.

Keep band and crew members informed by attaching them to the Gig and sending out email notifications when change occur like dates and times.

Create venue profiles that allow you to keep tabs on all the important info on the place you usually play, like: Who's the main contact? What sound equipment do they offer? What's the room configuration?

Auto-assign tasks using Task List Templates that are tailored to each type of show you do (outdoor, concert hall, bar/restaurant, house party).

Attach fan mailing lists and let them know about your gig. Magnetracks creates a public show page that gives them all the details and capture page view statistics.

Your addresses and directions are rock solid, thanks to the integration with Google Places. Just start entering the address and let "the Google" auto-fill everything!

Use visual dashboard charts that highlight trends in your live performances, like: how well your fans are engaging with your shows? How much have you earned from live performances this year versus last? Etc.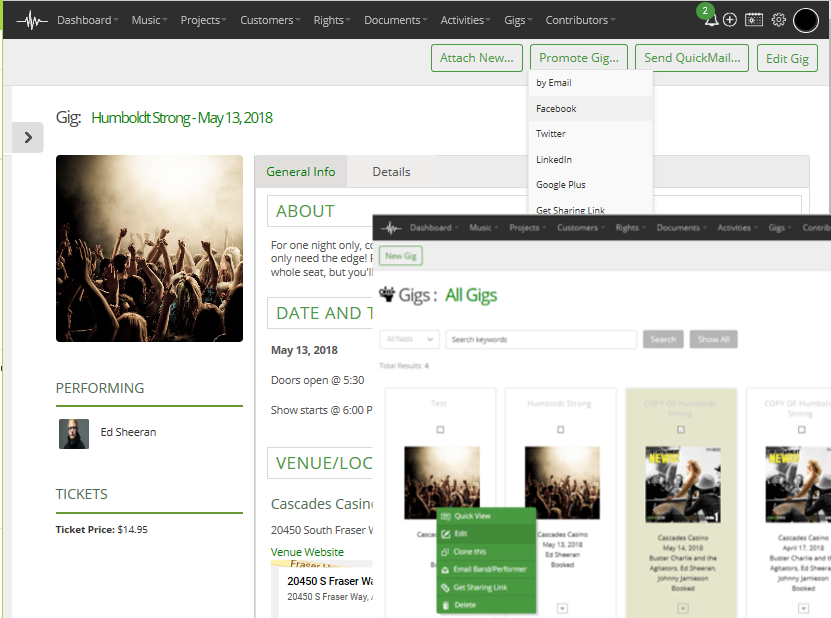 With the addition of the new Gigs features in Magnetracks, we're one step closer to being the single source for everything related to your music business. And you're one step closer to being in total control of your musical destiny!