Say Hello to Magnetracks Mobile!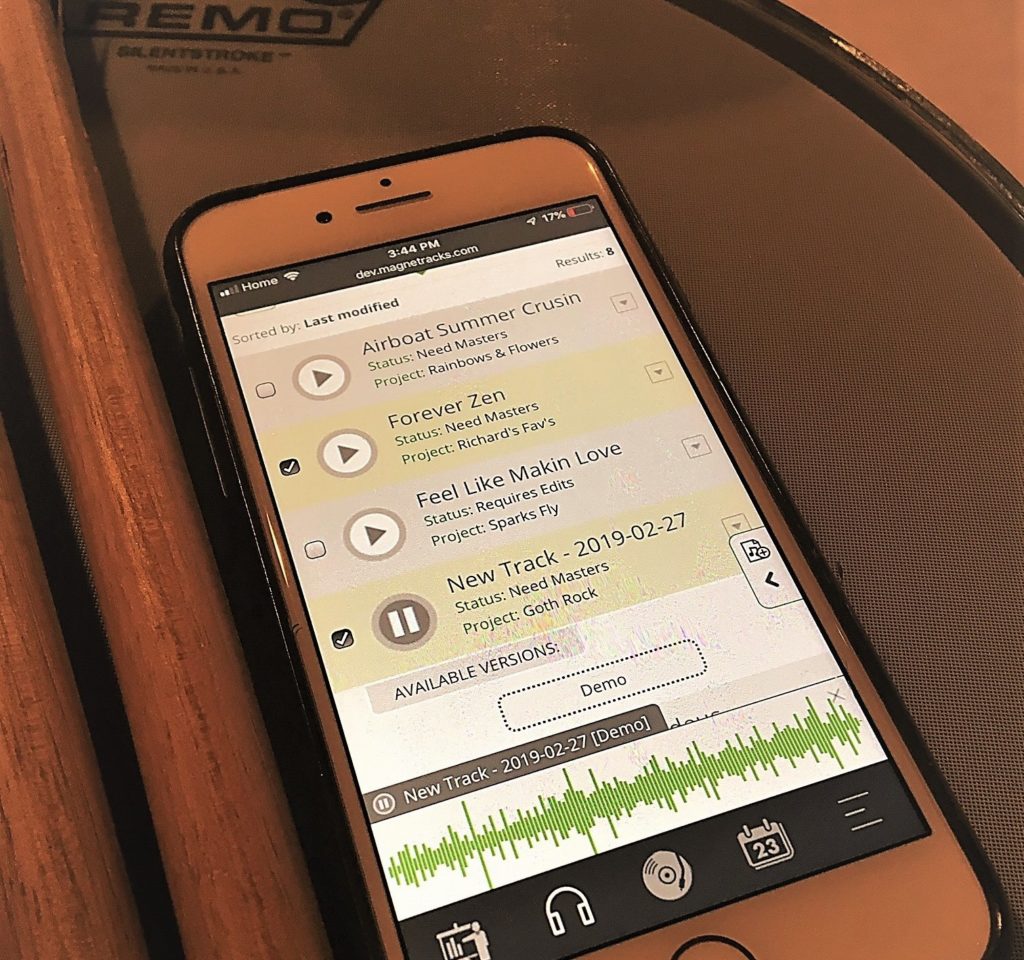 Now you can access all the most important features of Magnetracks, right on your mobile device! Magnetracks Mobile is totally optimized for smart phones and tablets, looks great, and requires no app to install or update. Quite simply, you can now take your entire music business wherever you take your thumbs (which we assume is everywhere you go)!
We're working hard to make sure Magnetracks lives up to its mission of being THE cloud platform of choice for artists, publishers and music libraries, and this is just the next step toward fulfilling that.
About 3 months ago, we circulated a survey to all our subscribers – past and present – and asked, what would be most helpful to you when it comes to managing your catalog, promoting and monetizing it and collaborating with writers, etc.
This was right near the top of the list (the top item is coming soon!), and we're now proud to announce that our mobile experience is a reality. Now you will have streamlined access to everything you do within your Magnetracks account. Things like:
Create a quick playlist and pitch it to a client.
Send out the masters and metadata to a music editor that needed it "yesterday".
Do a quick demo review from an artist or co-writer while you're on the subway.
Upload a signed contract and attach it to the appropriate track.
Capture the details of an important industry contact you just met at a conference, and send her a few samples.
Magnetracks Mobile is a totally FREE addition to your Starter, Pro or Business Edition subscription, it's easy to navigate, and honestly, it's super sexy!
Sign up for your free trial of Magnetracks today, and check it out yourself. Already a susbscriber? Simply hit your login page from your mobile device and you'll be automatically redirected.